St. Paul's Evangelical Lutheran Church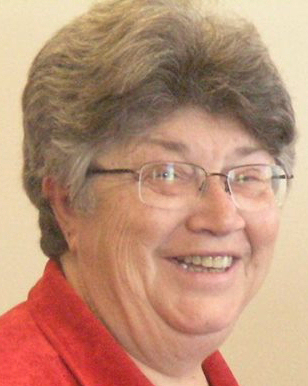 We will deeply miss our dearly departed Church President and beloved Sister in Christ..

Jill Shook
3/9/47 – 1/27/21

Jill Shook's chosen avocation prepared her well for a lifetime of Community Service. Jill was a schoolteacher primarily for Kindergarten children in the Canon McMillian School District.

Her bright smile was pleasing to the eye and signaled warm friendship. Given the age of her students she was focused, organized and firm in the direction she wanted to lead these students. Jill also carried these traits forward in her many years of Community Service.

At St. Paul's, Jill was very involved in our church through out the years. Over these years Jill served in many capacities. Not surprising Jill was a Sunday school teacher, a member of the choir, church secretary, a member on various church committees such as the Call or Internship committees, Treasurer, Council member, Vice President of Church Council and in 2010 elected as Church Council President. I am sure her mother Amelia or affectionately known as Molly, would have been very proud of her daughter. Molly passed away the year before in 2009.

In addition, Jill was our contact with our Synod. Jill served on many Synod committees and interfaced with the Bishop's staff on a regularly basis.

Jill was quite busy and enjoyed nearly every minute of her service to our church.

Mathew writes in Chapter 5 Verse 16 the following:

"So do not hide your light! Let it shine brightly before others, so that the commendable things you do will shine a light on them, and then they will give their praise to your Father in heaven."

So therefore, we do praise the Lord for the gifts bestowed upon Jill, our sister in Christ. For truly Jill was a light here at St. Paul's Lutheran Church in Canonsburg, Pennsylvania.
http://www.stpaulscanonsburg.org/home/180019364/180019364//inmemoryofjillshook2021-02-13.mp4
There's a place for You at St. Paul's
Small Friendly Family
Worship Service 11:15 AM Sunday's
Masks are required and are available if needed. Social distancing will be practiced. Sanitizing stations are located at the entrances. Sanitizing spray is readily available. You are welcome. Won't you join us and bring a friend.
Our Mission Statement -
"St. Paul's provides a place to belong, where those who believe in Jesus Christ become witnesses to the Gospel."
Our Vision Statement -
"St. Paul's Lutheran Church desires to welcome all people to the family of believers in the Word of God. Inspired and Empowered by the Gospel, we seek to grow as dedicated and faithful followers of Jesus Christ."
Zoom worship Service will be on Sundays at 3:00 pm and can be accessed at:
https://zoom.us/j/401596541
Zoom by phone: +1 646 876 9923 US
Meeting ID: 401 596 541
**Please allow a moment for the Host to let you in.
St. Paul's is a proud member of PLUM. What is PLUM?
In these first decades of the 21st Century, Pittsburgh Lutherans are giving birth to a renewed enthusiasm for the mission of the Gospel. Eleven congregations have begun to respond to God's Call for transformation. They have discovered that the best way to live into this calling is through an intentional cooperative ministry. We call it "Pittsburgh Lutheran United Ministries" (PLUM). Click on the Pastor's Page above for more information.
You and your children are invited to join us in worshiping and learning about our Lord. Activity bags are available for children upon request. We believe children should be seen and heard.

Free Parking is available on N. Jefferson Ave. and W. College St. There is a parking lot adjacent to the church (up hill) on W. College St. We are located just down the street from the Canon House Apartments. All are welcome at St. Paul's. Bring a friend.